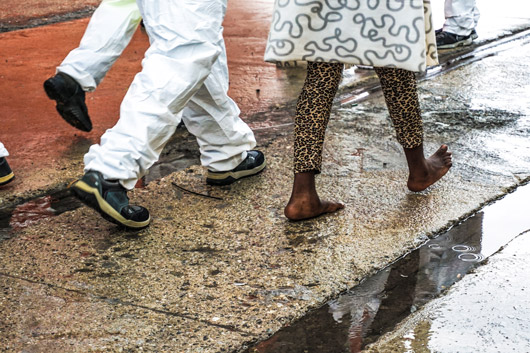 It is undeniable that the phenomenon of migration has become in recent years one of the most dramatic and complex phenomena of the modern era. Without giving too many numbers currently there are about 60 million men, women and children who migrate, choosing to leave their homeland in search of a better future.
For APG23 migrants are never numbers, but people, brothers and sisters, real faces that have always their unique and unrepeatable history. They are men, women, families, children accompanied or not, young people, older people who decide to leave their homeland driven to move often to escape war, persecution, famine, or even more simply motivated by the search for a better life . And everyone whether they are refugees deserving international protection, whether they are economic migrants, they all face innumerable sacrifices and difficulties, risks and dangers just to find a place to live in peace and with dignity.
In 1990, the UN General Assembly, by resolution. 45/158 adopted the "International Convention on the Protection of the Rights of All Migrant Workers and Members of Their Families" in which you try to give effective protection to the phenomenon.
For us Christians, then welcome people migrants should be a priority since the words of Vagnelo (Matthew ch. 25) "I was a stranger and you welcomed me" no distinction between migrants - refugees (because entitled to international protection) and migrants - economic and simply migrate to find a better future.
And why not think that immigration is a right, or rather one of the many forms of the many ways in which every person can exercise their right to development ... in the search for a better future.