1970
Father Benzi with a group of young people from Rimini who he had taken under his wing started to share their life with that of the disabled people at "Sol et Salus", an institution in Torre Pedrera (RN).
1971
On 13 July the Pope John XXIII Association for the Religious Education of Young People was founded that the following year, with Italian Presidential Decree 596 of 5-7-1972, Official Gazette no. 271, granting it legal status allowing it to start taking action all over Italy.
1973
From the meeting with friendless adults with mental problems, the first Family Home, was set up in Coriano, Rimini to "give a family to those without one". From this moment on the Pope John XXIII Community ceaselessly questioned itself about the new situations of marginalisation, social disadvantage, poverty and loneliness with which they came into contact. This resulted in the Community extending its membership and its activities, first of all in the rest of Italy and then overseas, in every continent.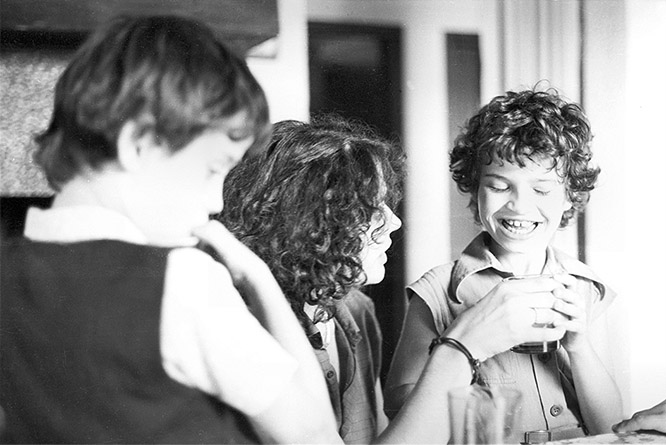 1975
The Bishop of Rimini, Mons. Emilio Bianchieri, in acknowledgement of the vital role played by the association in the diocese of Rimini, stated "The association is a small in terms of its membership but its significance and function in the diocese is extremely large ".
1976
The Community began to make a serious commitment to society, with non-violent action aimed at removing the causes of marginalisation, trying to sensitise public opinion and institutions on the theme of justice, based on the concept "do not do out of charity what must be done out of justice".
1977
This year saw publication of the first issue of "Sempre", the monthly journal of the Community, its purpose: "giving a voice to those without one".
The same year marked the start of the Family Fostering experience which would lead, in 1979, to the opening of the first children's emergency social service, in the form of a family home that attempts to respond promptly to the needs of children who have been abandoned or coming from families temporarily unable to take care of them.
1979
The first Cooperatives start up with the aim of enabling people with mental and/or physical disabilities to enter the world of work. In subsequent years new cooperatives, either purely educational or mixed work/educational were set up for young people with severe or very severe learning difficulties.